Tastes of Southern France
on Scenic Sapphire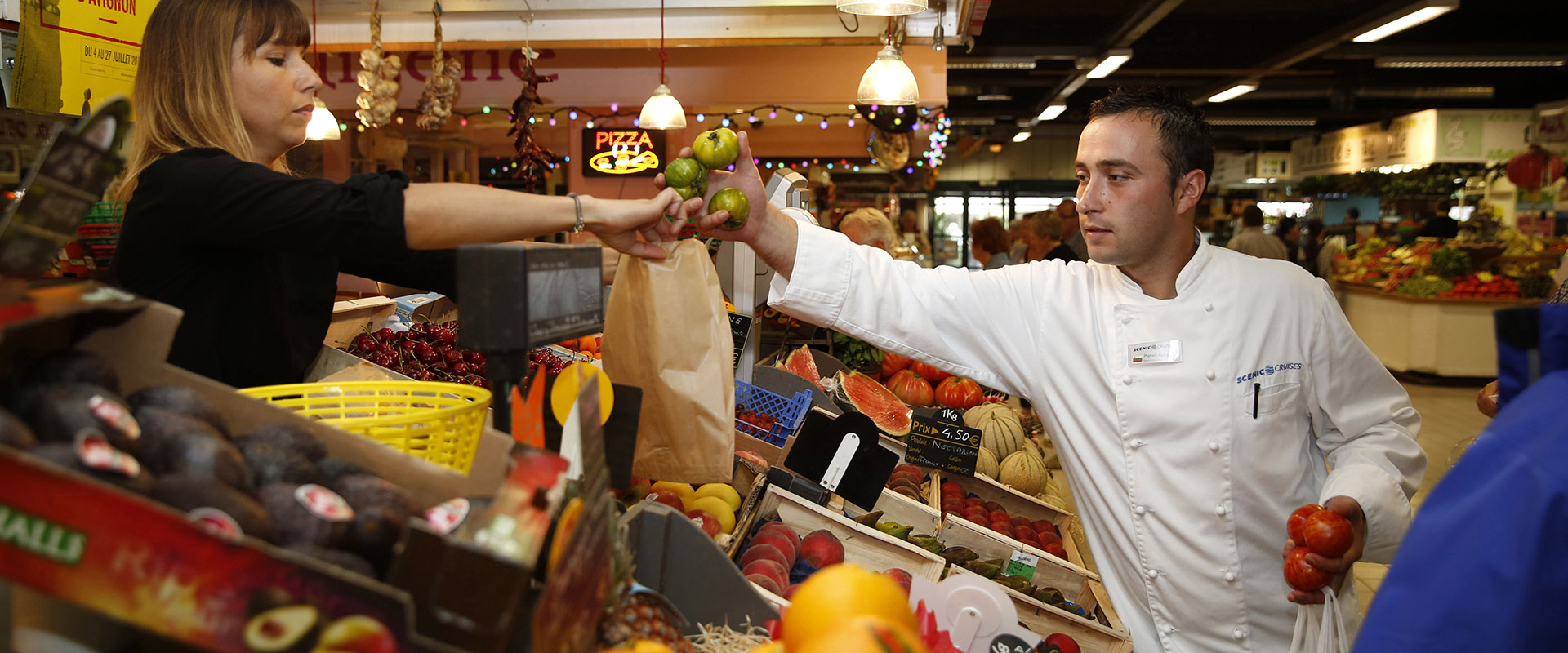 Awaken your senses
This cruise will set your senses ablaze with the myriad of flavours, scents and experiences on offer.
The South of France is famous around the globe for its beautiful countryside, amazing architecture and of course its delicious cuisine. This incredible Scenic cruise will focus on the best culinary highlights this region has to offer, from the finest wines of Beaujolais to the gastronomic capital of Lyon.
Culinary and Cooking
Luxury

At Scenic, we constantly strive to create exceptional journeys to every corner of the world. You will enjoy once in a lifetime experiences, indulgent truly all-inclusive luxury, and a world class crew who will ensure every detail is cared for to the Nth Degree.
With more than three decades of experience, our loyal Scenic guests reflect our dedication to always placing you at the heart of everything we do. With Scenic, you'll find this is worldwide discovery truly in a class of its own
...