19 Days, Falklands, South Georgia & Antarctic Wildlife Expedition
on Crystal Endeavor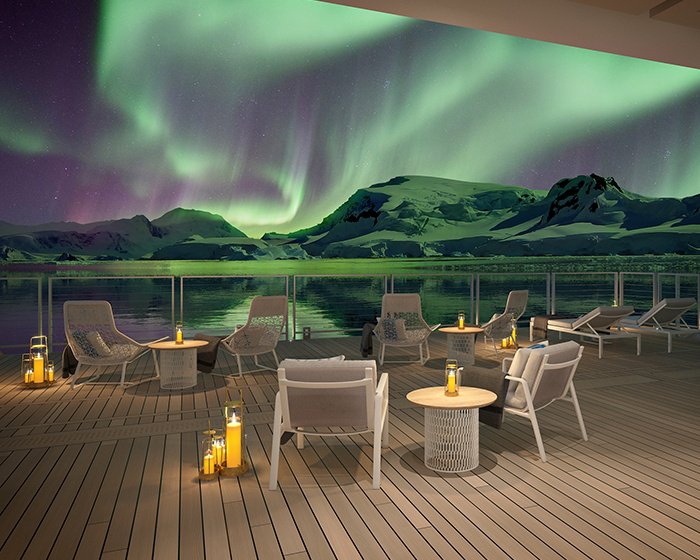 Photo Credit: https://www.crystalcruises.com/ships/crystal-endeavor
19 Days, Falklands, South Georgia & Antarctic Wildlife Expedition
Sail on a once-in-a-lifetime adventure of epic proportions. Awake each day as if in a snow globe to witness expansive white landscapes, glittering glaciers, magnificent icebergs, historic explorers' huts and the largest penguin colony on Earth.

Since the beginning, Crystal has been the standard-bearer for excellence in luxury travel, remaining the undisputed choice among the savviest world travelers. Today, we are redefining it altogether, expanding the possibilities for our guests with choices, experiences and luxuries unmatched in the industry. By Ocean, River, Yacht, Expedition and Air, each Crystal Experience is designed to showcase the world and its wonders in the most remarkable ways. Join us as new adventures unfold...


| Day | Destination | Arrive | Depart |
| --- | --- | --- | --- |
| Wed | Ushuaia, AR | | 06:00 PM |
| Thu | Cruising the South Atlantic | | |
| Fri | Falkland Islands Expedition, FK | 06:30 AM | 12:00 PM |
| Fri | Falkland Islands Expedition, FK | | 07:00 PM |
| Sat | Port Stanley, Falkland Islands, FK | 07:00 AM | 05:00 PM |
| Sun | Cruising the South Atlantic | | |
| Mon | Cruising the South Atlantic | | |
| Tue | South Georgia Expedition, GS | 12:00 PM | 07:00 PM |
| Wed | South Georgia Expedition, GS | | 12:00 PM |
| Wed | South Georgia Expedition, GS | | 07:00 PM |
| Thu | South Georgia Expedition, GS | | 01:00 PM |
| Thu | South Georgia Expedition, GS | | 08:00 PM |
| Fri | South Georgia Expedition, GS | | 12:00 PM |
| Fri | South Georgia Expedition | | |
| Sat | Cruising the Scotia Sea | | |
| Sun | Cruising the Scotia Sea | | |
| Mon | Elephant Island Expedition, AQ | 09:00 AM | 01:00 PM |
| Tue | Antarctic Sound Expedition, AQ | 07:00 AM | 12:00 PM |
| Tue | Antarctic Sound Expedition, AQ | | 06:00 PM |
| Wed | South Shetland Islands Exped., AQ | 07:30 AM | 11:30 AM |
| Wed | Antarctic Penin. Expedition, AQ | 03:00 PM | 06:30 PM |
| Thu | Antarctic Penin. Expedition, AQ | | 12:00 PM |
| Thu | Antarctic Penin. Expedition, AQ | | 06:00 PM |
| Fri | Paradise Bay Expedition, AQ | 07:30 AM | 12:00 PM |
| Fri | Antarctic Penin. Expedition, AQ | 04:30 PM | 07:00 PM |
| Sat | Cruising The Drake Passage | | |
| Sun | Cruising The Drake Passage | | |
| Mon | Ushuaia, AR | 06:30 AM | |